Okay, so technically this week isn't over yet, but I've made some cool stuff so far that I wanna share!
I finished my order for this store in Brazil called "Global Artis".
Five medium sized monsters (About 5 inches tall, 6 across!)
& one big red monstroctopus (About 9 inches tall, 18 inch antlerspan)

Also made another monstroctopus for the shop! I should have updated about him earlier, because he's sold now, sorry!
Same size as the red monstroctopus :D
Also working on a large custom order to make a plush of Superboy & Robin! I got a lotttt of work done on them last night, here's where I am with them so far!

That's it for now, but I leave you with a happy picture of me & my pup from today, and an awesome music video from Chromeo's new single that I am now officially obsessed with.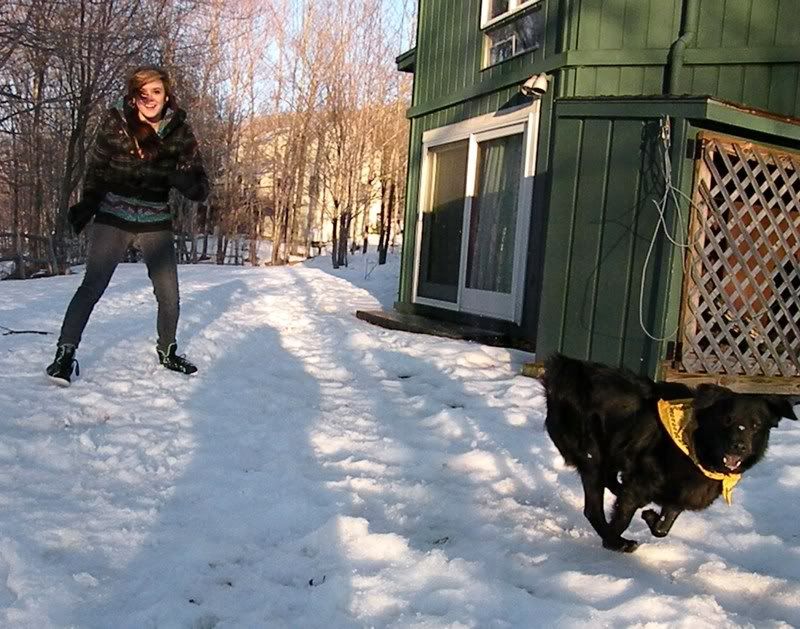 Oh yeah & I'm choosing the winners of my monster story contest tomorrow! So if you wanted to submit a story & haven't yet, do it now! & if you have no idea what I'm talking about, check the latest entry before this one. :)