Haven't been able to pump out those plushies as often as I usually do due to these two recent huge commissions, & due to a lot of off time visiting family!

Here's the first one I finished recently, MUMM-RA, the everlivingggggg!

For those of you who know who he is, you're awesome, but for those who don't, don't feel too bad. Here's a video of him the way he really looks:
He's the villian from an old cartoon show I loove called the Thundercats!
He's huge and huggable! I forgot to measure him before I sent him out to his new home, but you can tell by this photo how large he is. :D
Process photo with my original drawing of him
& I also recently finished a big bulk order for
Bernadette's Kitty Goodies
10 of 'em! My biggest bulk order (for the same thing) so far! :)
In progress pictures: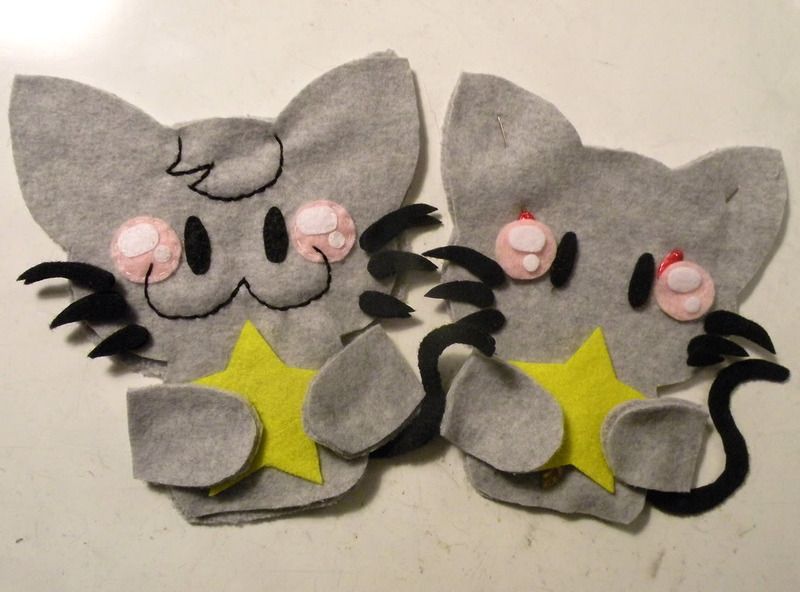 Also! I'm having a
GIVEAWAY
on my
Facebook fanpage!
All you have to do is leave a comment on the status about the giveaway to be entered & I'll choose the winner randomly. Winner gets a mystery newborn monster!
I was going to announce the winner tonight, but then I realized I won't be around, so winner will be announced tomorrow!